I'll be honest, there are a lot of things that make go "hmm", and a lot of them are probably wading far too deep into controversial waters to post on a fairly light-hearted blog. So I'll try to keep this list fairly PG.
People who don't like reading
Do you not like stories? Maybe you just haven't found the right kind of book. Maybe you need glasses? Maybe you aren't used to using your imagination? I can't imagine life without stories, so people who are content to do without puzzle me.
People who think their opinion on kids will change my mind
A lot of people seem to think that it's their duty to convince me I really, really want kids and just don't know it yet. Like, I somehow don't know my own mind. They will take every opportunity to tell me this, even after the umpteenth time of being politely asked to just drop it. When I was 18 I thought this was some sort of child-to-adult rite of passage and would wear off with time, but it hasn't.
Adding to this, lots of these same people love to tell me about all the ways their kids are ruining their lives. They tell me about their kids pooping on the carpet in front of company or something and seem to think this will add to the appeal. WTF?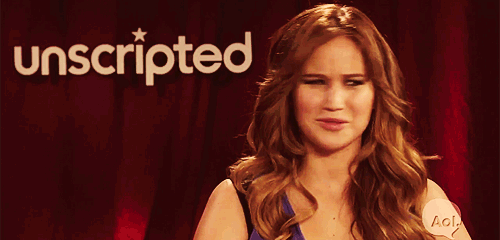 Five-day work weeks
A four-day week tacks on only an additional two hours of work per day, yet yields a full extra day off to do as you please–hang out with family, go to school, catch up on sleep, whatever. It should be mandatory for improved worker happiness and productivity. And maybe then we wouldn't all look like this polar bear on day #5.
Being hyper-awake when I need to sleep, and vice versa
It's just wrong and unfair and hmmmzzzzzz…
People who say they love animals, but eat meat/wear fur
I know I'm venturing into politically incorrect waters here, but this one baffles me. If you love animals, why would you eat meat, wear fur and/or use cosmetics tested on animals? It makes no sense to me.
What we do and don't censor on TV
Puzzled here. People are pretty fine with the Victoria's Secret show airing on primetime TV, but they get freaked out if someone says "fuck". Smoking a cigarette requires a warning in the movie rating box, but not drinking (some of the time). We also have pretty weird attitudes about violence–like, it's okay in an animated movie or a superhero flick, because it's clearly pretend, but if it seems too realistic (like a documentary) we get squeamish. I'm hardly a prude, but I do wonder how the folks at the FCC make their decisions.
Fashion magazines/street style blogs
A lot of the stuff on there is just hideous. Who actually thinks this stuff looks good?
People who claim to love exercise
I don't know anyone who actually enjoys working out and eating right, and hates watching TV and eating nachos. I mean yeah, I love the feeling of being healthy, but…nachos. I think you're all liars.
What makes you go "hmmm"? Tell me in the comments!